Freemax Twister Vape Kit Metal Edition
Wanna get into squonking but don't know where to begin? Now you can jump right in.
Freemax Twister Vape Kit Metal Edition Short Description:
Twister Kit Metal Edition
is designed based on the Freemax Twister Kit Graffiti Edition, consisting of Twister Mod - Metal Edition and Fireluke 2 Tank - Metal Edition. It features the new Patented Tea Fiber Cotton, which derives from 100% natural tea tree, with the clean and healthy tea fragrance to refresh your flavors. Powered by 2300mAh built-in battery, the mod can reach up to 80W. It provides multiple safety protections. The Fireluke 2 Tank is compatible with the new TX1/TX2/TNX2/TX3/TX4 Mesh coil. It comes with 360° e-liquid leading holes and slide-to-open top fill design. It has 5ml e-liquid capacity. 7 color options: SS, Black, Rainbow, Green, Blue, Golden, Red.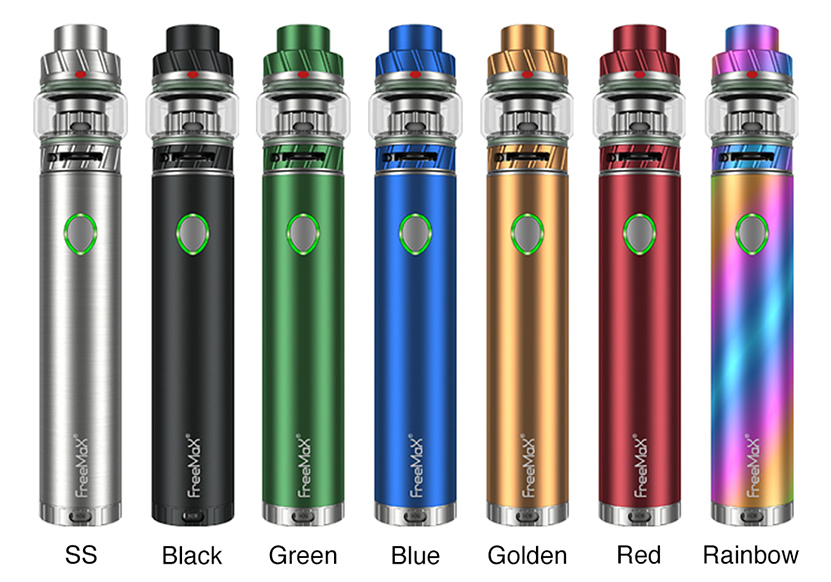 So do you like it? If you like it, you can buy it now at sourcemore online shop.